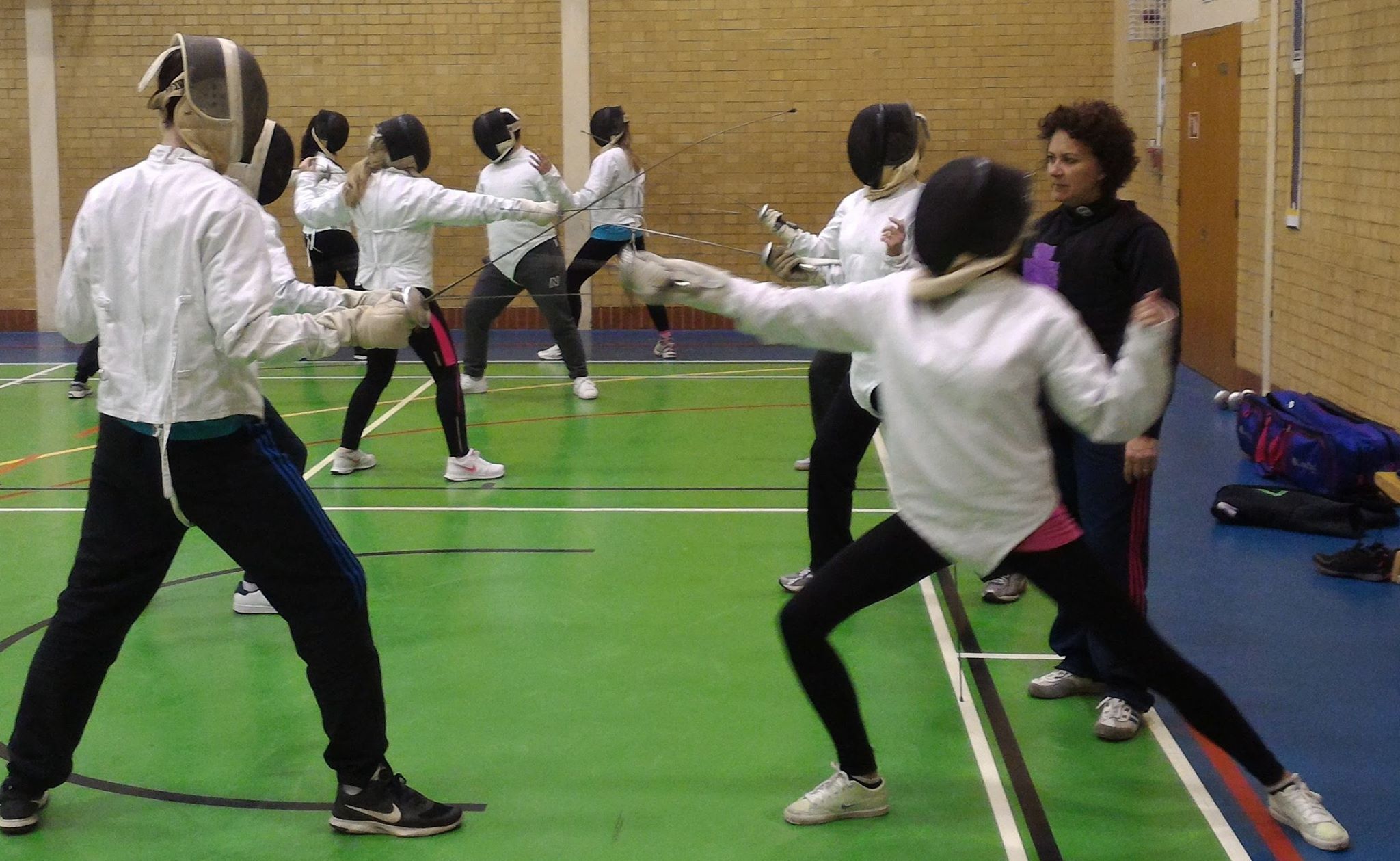 Sadly, despite there being no Covid infections as a result of tranmission in British fencing and the hard work of clubs throughout the country, fencing is currently prohibited in tier 2 & 3.
Our Covid-19 Officer is Adrian Webb
We believe the government is mistaken in their decision to ban fencing in tier 2 but we have no option but to comply and whilst Buckinghamshire/MK remains in tier 2 we must remain closed.
The following is here for when we can reopen but details remain fluid.
The venue is different
As Oakgrove remains closed, we are meeting in a new venue. Swanbourne House School has provided us the use of the hall to allow us to return. This is a little way outside of Milton Keynes but as I am sure you will agree, it is far better than not being able to fence. The address is:
Swanbourne House School
Swanbourne
Buckinghamshire
MK17 0HZ
Numbers are limited to 12
Due to the ongoing requirements for social distancing, we have placed a hard limit of 12 people in 2 groups of 6 for the time being. We will continue to review this number as we move forward. It does mean you may need to be flexible as to which weapon you fence on a given night though we will try to accomodate everyone as best we can. We are also unable to handle beginners or provide equipment at this time. We do hope to run another beginner's course in the future but now is not the time, sorry.
Booking is MANDATORY
Yes we really mean this, we are generally a fairly relaxed club but do to the limit on numbers, we need you to book using our online system at https://bookings.mkfencing.uk This system will also handle test and trace requirements for us.
Please book before the day to help us allocate people to sensible groups, please let Adrian know if you want to do a particular weapon that is not your normal weapon.
To book follow the instructions below:
Register on the bookings system using your real name and email.
Go to contact details and fill in your British Fencing Number and at least one phone number, these are for contact tracing purposes. You cannot book until you have provided this information. You will only be required to do this once but you should make sure the information is up to date regularly.
You should now see the bookings page in the menu, when you navigate to this page, you will see a list of available sessions, just click on the button to book.
On the day of the session you will need to visit the site again and complete a medical questionnaire. You will need to do this or you will not be allowed to fence, Yuu should recieve an email reminding you to do so on the day. This will also include a copy of our latest Covid-19 protocols, please check it for changes.
British Fencing Membership is required
This is part of the agreement British Fencing put in place with the government which allows us to restart fencing. There is a free introductory membership if you are not yet a member.