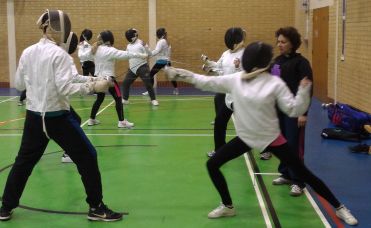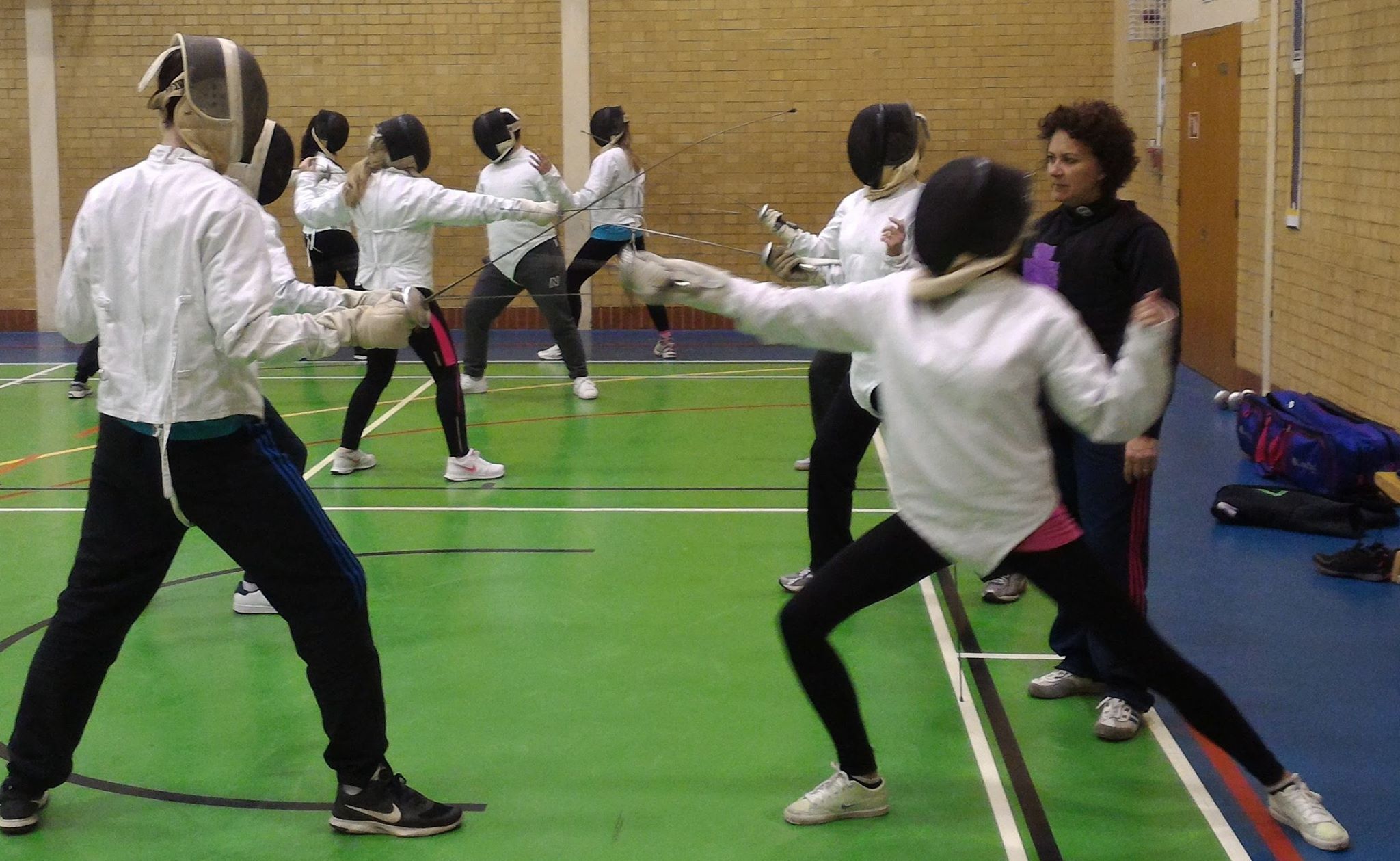 The best way to start is with a beginner's course.
Our autumn course has now started but we hope to run another course in the new year, most likely in March. If you want us to let you know when we have a date you can register your interest.
These courses offer a structured way to get into the modern sport of fencing and learn alongside other people of the same level as you. As a sport fencing is suitable for a wide range of people and we regularly have people between 16 and 66. If you do suffer from any illness or are unused to exercise we do advise you to consult with a doctor before starting.
During the course you will be taught the basics of fencing with a foil as this represents a good entry into the sport and we suggest that you stick with foil for a while afterwards before trying another weapon.
In order that you get the most out of the course we keep nubers fairly low so places are very limited so if you are really keen to try fencing we suggest you book early.
The next course will start on the 14th of September and will last for 6 weeks (14th, 21st, 28th, 5th, 12th, and 19th). It will be held during the usual club evening from 8pm till 10pm in our usual venue at Stantonbury, which is in the Ashurst Hall. Thiis will give you the chance to meet our current members and see the three weapons being used.
We recommend bringing a drink and a towel. Wearing a T-shirt and tracksuit trousers or something similar (no shorts), and trainers with good grip that are suitable for indoor use. All other equipment will be provided by the club.
The coach will be Hilary Sahota, who has been heavily involved with junior fencers in the East Midlands region as well as being a key member of the coaching team to the GB wheelchair fencing team. So you will be in good hands!
The cost for the course will be a single payment of £45 which can be made online with our secure payment system.
If you do have any further questions please do not hesitate to get in touch.